Making new friends may seem like it was a breeze when you were younger, but now that you're grown up it can sometimes seem like a daunting task. How do you approach someone? What do you say when you meet someone? It is not like when you were five and can walk right up to someone and ask "wanna be best friends?" If only it were still that easy. I have recently moved and realized after about a month, that I needed to make some friends. Here are my tips on how to make friends after your college years, as well as things to do with friends:
Places To Meet New People
The Gym

– If you are into exercising and staying healthy, look into getting a gym membership near where you live. You will be able to meet a lot of new people who live close to you and enjoy working out as well.

Yoga/Barre classes

– If you like yoga, this is the perfect way to meet new friends. Look for a local studio and just start going to classes. You can strike up a small conversation before and after class. After a while, you'll get into a constant cycle of seeing the same people at each class, making it easier to become friends.

Join a book club

– If you like to read (or gossip) a book club would be the way to go. You will get together with a group of people where you will probably eat, drink, socialize and maybe do a little reading.
 

Take a pottery class or any art class

– If you are interested in art, or like being creative, pottery or painting classes are a lot of fun. You will meet a group of people who have the same interests as you. If you are nervous to talk to someone the first time around, go to a few classes and see if you constantly see the same faces. This will help ease you into starting a conversation.

Join a sports league

– Sports leagues are my favorite option. If you played sports growing up, why stop after college? Sports teams are everywhere, and for all ages. They are a great way to meet new friends while having some fun in the process.

Bars/clubs

– If you are social and love the nightlife, go to a local bar and strike up some conversations there. You'll see plenty of people to socialize with, and maybe after a drink or two you won't be so nervous to talk to them.

The local coffee shop

– Take your laptop, a book, or a magazine and go sit in Starbucks for a few hours. Often times there will be plenty of people sitting inside, giving you a great opportunity to start up a conversation. If you don't meet anyone, at least you got your morning coffee in.
What To Do When You Meet Someone New
Ask them their name

Find out where they are from

Learn their interests

Ask what they do for work

See what they do for activities/hobbies
These questions will let you know if you have any mutual interests and if they live close enough for a friendship to work out. Try to let down your guard a little and get to know someone you might not have approached in the past. You never know the kind of people you will meet.
What To Do For Fun When You Meet Someone
Take a hike

Take a class together
Join a club

Run errands

Get food together

Go shopping

Go out to a bar together

Catch a flick

Have a wine night
There are so many things to do with friends that you just met. Don't worry, it does not have to be dinner or anything big at the beginning, maybe it's as simple as saying "I forgot I need to stop at cvs on my way home, do you want to come?" This will allow you guys to start hanging out in little doses before diving right in. Once your friendship starts to grow you could also invite them in for a snack or a glass of wine.
Before taking this step, even if the person seems completely nice and normal, run a person search on them. This way, you know for sure they are who they say they are. Once you do this you don't have to worry about inviting them over or going over to their house. You can start to build a friendship knowing that the person is really who they say they are.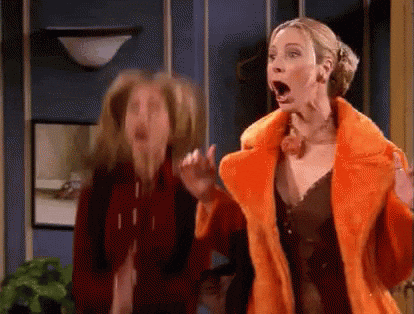 I hope these tips help you meet some new friends! If you enjoyed reading, check out more here!