After a breakup, you may feel like your world has ended, even though it hasn't. Besides talking to friends and keeping yourself busy, listening to a breakup playlist can help you get over your recent split. Below, we've listed the best breakup relationship lyrics and songs out there.
Relationship Lyrics About Breakups
"When you said your last goodbye, I died a little bit inside. I lay in tears in bed all night, alone without you by my side. But if you loved me, why'd you leave me?"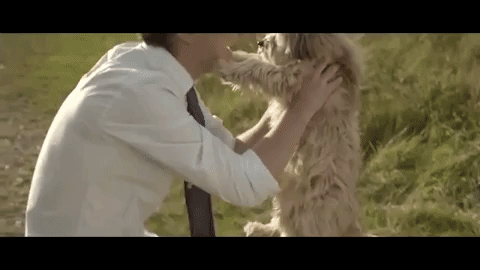 "Just gonna stand there and watch me burn? That's alright because I like the way it hurts. Just gonna stand there and hear me cry? That's alright because I love the way you lie."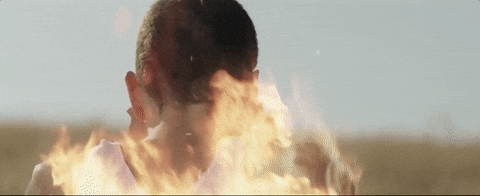 "If you're gonna let me down, let me down gently. Don't pretend that you don't want me. Our love ain't water under the bridge."
"You tell me that you need me then you go and cut me down. But wait, you tell me that you're sorry. Didn't think I'd turn around and say that it's too late to apologize. It's too late."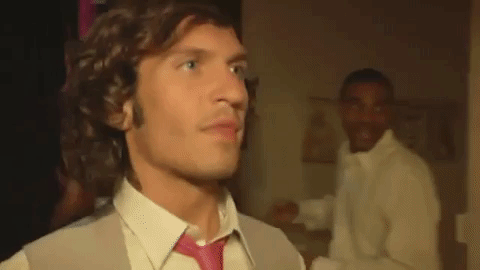 "Another shot of whiskey can't stop looking at the door. Wishing you'd come sweeping in the way you did before. And I wonder if I ever cross your mind. For me it happens all the time."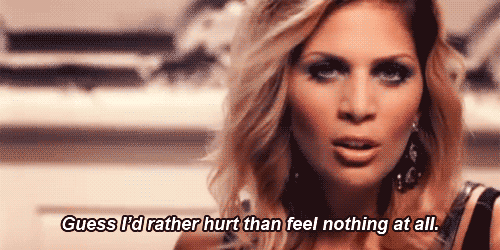 "You had your chance, you blew it. Out of sight, out of mind. Shut your mouth, I just can't take it. Again, and again, and again, and again. Since you been gone (since you been gone), I can breathe for the first time."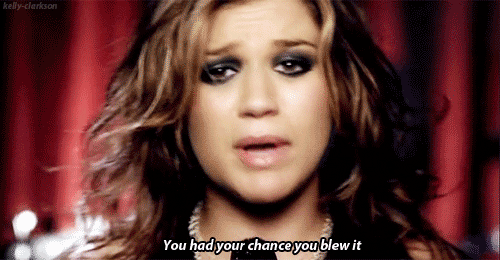 "It took all the strength I had not to fall apart. Kept trying hard to mend the pieces of my broken heart. And I spent oh so many nights just feeling sorry for myself. I used to cry but now I hold my head up high."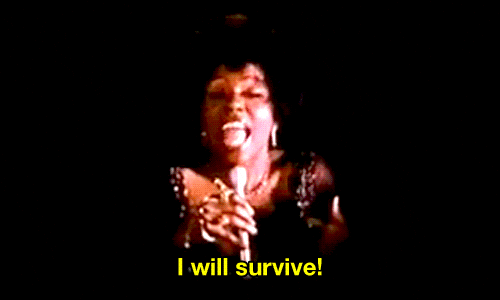 "Thought I couldn't breathe without you, I'm inhaling. You thought I couldn't see without you, perfect vision. You thought I couldn't last without you, but I'm lastin'. You thought that I would die without you, but I'm livin'. Thought that I would fail without you, but I'm on top. Thought it would be over by now, but it won't stop. Thought that I would self destruct, but I'm still here. Even in my years to come, I'm still gon' be here."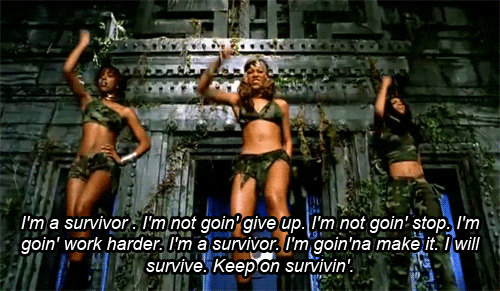 "Then you come around again and say "Baby, I miss you and I swear I'm gonna change, trust me." Remember how that lasted for a day? I say, I hate you, we break up, you call me, I love you. Oh we called it off again last night, but oh, this time I'm telling you, I'm telling you we are never ever, ever getting back together."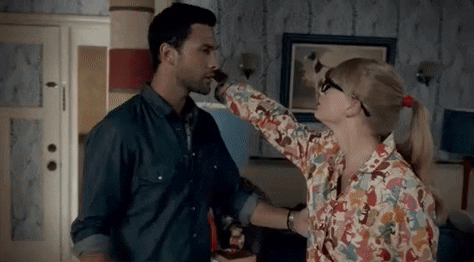 You can't go wrong by listening to some Adele, Beyonce, or Taylor Swift if you're trying to get over a breakup. What are favorite breakup relationship lyrics? Let us know.
Make sure to check out our other music blogs!