A Jurassic World 8-minute short film, Battle at Big Rock, recently debuted online. It gives viewers a look at what a world with dinosaurs is actually like. 
This short film occurs after the events of Jurassic World: Fallen Kingdom, when dinosaurs were released to roam the world freely. However, after watching it, it still leaves fans with so many questions. Colin Trevorrow, who directed Jurassic World, Jurassic World: Fallen Kingdom, and the upcoming Jurassic World 3, returned to direct this short film. 
Here is the short-film: 
If you didn't fully grasp the video, here's a breakdown of what happened; 
The film starts off with a family happily camping in their RV in Big Rock National Park, which is near the Lockwood Manor (featured in Fallen Kingdom). Then, the family sees a female Nasutoceratops and her baby outside of their RV. As any naive family would, they watch the dinosaurs in complete awe. 
Then comes an Allosaurus, a carnivorous dinosaur who can be seen in Fallen Kingdom. The Allosaurus attacks the Nasutoceratops until the male comes along. The dinosaur family walks away, and the Allosaurus's attention diverts to the family in the RV as the toddler starts crying. 
As you clearly saw, the Allosaurus attacks the family and they narrowly escape. Thanks to the efforts of the mother with the fire extinguisher and the young girl with the crossbow, they ward off of the Allosaurus.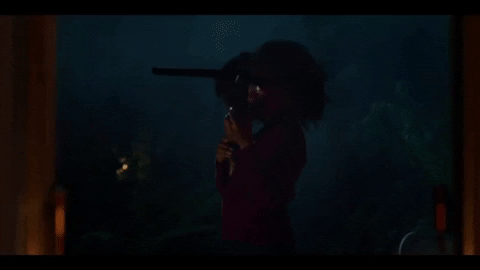 After watching the main sequence of Battle at Big Rock, I was left wondering: Why was the family so naive in watching the dinosaurs from their clear window? You would think their first instinct would be to escape or hide. 
Then came those post credit scenes. 
A little girl being chased by baby raptors at a farm. 

A person in a car being run off the road by a Stegosaurus. 

A boat just calmly passing a Parasaurolophus.

A Mosasaurus eating a shark who's eating a seal.

A Pterodactyl eating a dove released at a wedding. 
So, what's the main purpose of releasing this Jurassic World short film? To show that humans were not prepared to live in a world with dinosaurs. Or maybe to highlight the family in the RV who may be in the next film. 
Many questions are still left unanswered, and fans like me will just have to wait until Jurassic World 3 comes out in 2021. 
You Also Might Like: You'll Die Of Laughter After Watching These YouTube Parodies!