Super Bowl Sunday is a national holiday. Football fans and non-fans gather in bars and homes across America to watch two teams play for the championship, funny commercials, and the infamous half-time show.
If you're going to host a gathering at your place, here's how to throw the ultimate Super Bowl party:
1. Invite the right people.
Don't invite anyone who might destroy your house, get too crazy, or start any problems. Think carefully of who you'll want there and how many people can fit comfortably in your space, so you'll all have the best time possible!
2. Host a tournament with boxes, fantasy drafts, bets, etc.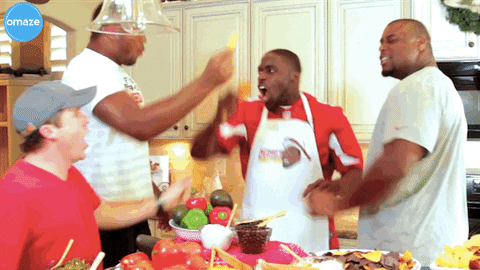 Get everyone involved with the incentive to win $$$, including the guests who might be coming just to accompany their significant other! Ask guests if they want to buy a box or sign up for a draft/fantasy league in advance, so the games will be organized before the big day.
3. Load up on appetizers, snacks, and drinks.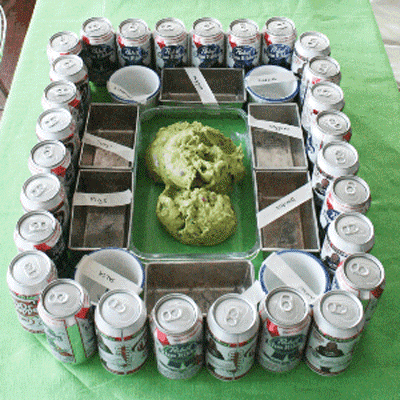 So you won't need to run out in the middle of your Super Bowl party, stock up on food and drinks ahead of time or find a place that will deliver everything right to your door on game day. Consider buying a keg, bottles of alcohol, and different non-alcoholic drinks. Also, be sure to have snacks available, like bean dip and guacamole, for those who don't eat wings.
4. Clean beforehand.
Make sure your place is nice and clean before guests arrive. If you have the energy (or care enough), cleaning throughout the party can help reduce your workload once everyone leaves.
5. Have a big screen and enough seating for everyone to watch.
Whether there isn't enough seating or the screen is too small, nothing will aggravate your guests more than coming over and not being able to watch the game. If you want to go all out, buy spare chairs or a screen projector for cheap to make sure everybody can enjoy the event and have a good time.
And that's about all it takes to throw a great Super Bowl party! Be prepared by using these tips and make sure you have a great time.
Are you excited to watch the Super Bowl this year? Who are you rooting for? Let us know in the comments below!