They say a child is every parent's strength and weakness. No matter how macho a father is, per se, he'll always have a soft spot for his daughter. Then regardless of how rapid the girl child is growing, she'll remain a little princess in her daddy's eyes.
If you're a father, your daughter's wedding would surely not be one of the top things you're looking forward to. Most fathers avoid this topic for as long as they can. This is why it could be a bit difficult to digest when you first learn that your precious baby girl starts dating.
While it doesn't mean you must stop protecting her, you have to understand that at some point, you'll no longer be your daughter's one and only knight. So, instead of fighting the norms, it's best for all parties involved to keep an open mind. To start on a high note, here are 10 questions to ask your daughter's boyfriend. 
1. Where Are You From?
Knowing where the young man grew up would provide a clear picture of how he spent his childhood. And we all know the importance of this phase in one's life. The environment he grew up with significantly shaped him into the person he is and becomes. 
Of course, you'd also want to know where he's currently residing or what type of neighborhood he's living in. Is he still living with his parents, renting a space with a friend, or staying by himself in his own place?
2. When's Your Birthday?
One's date of birth is basic but vital personal information that could be helpful should you wish to run a basic background check on him. If you strongly believe in zodiac sign compatibility then this is, of course, something you might want to know.
Aside from his DOB, this is your chance to gather basic information about him. You could ask for his cell phone number, parents' contact information, or social media accounts.
3. What Do You Do For A Living?
You'd surely want to get an assurance that your daughter's boyfriend is capable of providing for her (unless he is in High School). If he's currently working, at least you'd know if he's doing noble or decent work – something that even you, as a father-in-law, would be proud of. If he's still in college, at least you'll know the possible career path he's on.
4. What Do You Do During Your Free Time?
Learning about how his pastimes can provide an idea of how much he values his time – something you surely know by now, is priceless. Ask what he does for fun and his hobbies and interests.
In most instances, young men have similar interests – online games, sports, parties, or biking. By collating details on what he does during his free time, you could paint a picture of his personality and behavioral patterns.
5. What's Something Unique About You?
This could be tricky as people aren't always comfortable disclosing such information, especially during first meetings. You could ease into it by sharing something crazy you've done during your teenage years.
Whether it be a habit, a mannerism, a past event – the unique thing about them provides a taste of their individuality. 
6. What Are Your Political Views and/or Religious Beliefs?
One's political view or religious beliefs is yet another sensitive topic so be careful how you drop the bomb. Again, it would better encourage him to open up a bit by sharing yours first.
If you have strict political views and/or religious beliefs, it's great to know you're on the same page. If not, he might still gain your trust and respect if he presents his principles well enough.
7. When and What Was Your Last Conversation with Your Mother/Father?
You might want to ask about his family, especially his mom and dad. Basic things like their origins, current jobs, or hobbies. This question could provide a clue about his relationship with his parents and other family members. As early as possible, you'd surely want to know if he's a "family man".
Getting a clear picture of how he treats his mom or sister would provide an idea or assurance of how well he'll treat your daughter.
8. Where Do You See Yourself 5 Years From Now?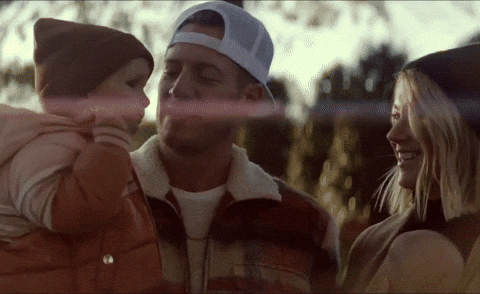 At this point, be sure you've already set a comfortable environment to make this serious conversation a success. When you ask this question, don't just focus on career goals. What's important is to get a gist of what his plans are for himself and if your daughter's included in his plans.
Knowing about his short-term and long-term goals gives you an idea regarding his level of commitment, sense of responsibility, and capacity of taking ownership.
9. Where Do You Often Take My Daughter?
You wouldn't need to get into the sensual details, of course. Simply get an overview of where they typically go on dates, what are the things they do together, and how they spend their time as a couple.
This can give you a clearer idea of their relationship's current status or level. It would also assure you that they're not doing dangerous or life-threatening activities. 
10. Why My Daughter?
Well, of course, you wouldn't want to let your possible son-in-law go without answering this million-dollar question. Learn if he sees the good things you see in your daughter and if he's privy to and accepts her flaws as well. 
His answers could provide you a better understanding of his real intentions for your daughter. This question could also lead you to have a clearer picture of his level of commitment to their relationship.
Unless you specifically intend to, don't make it sound or look like an interrogation when asking him these (or similar to these) questions. Yes, you must set a firm impression or expectation, but take it easy on him. Don't just focus on 'is he worthy of dating my daughter?'; rather, after conducting a basic assessment, give him a chance to prove your worth. After all, if you trust your daughter enough, you should be able to trust the people she lets into her life.
You Also Might Like: 6 Tips On Meeting Your New Boo's Family